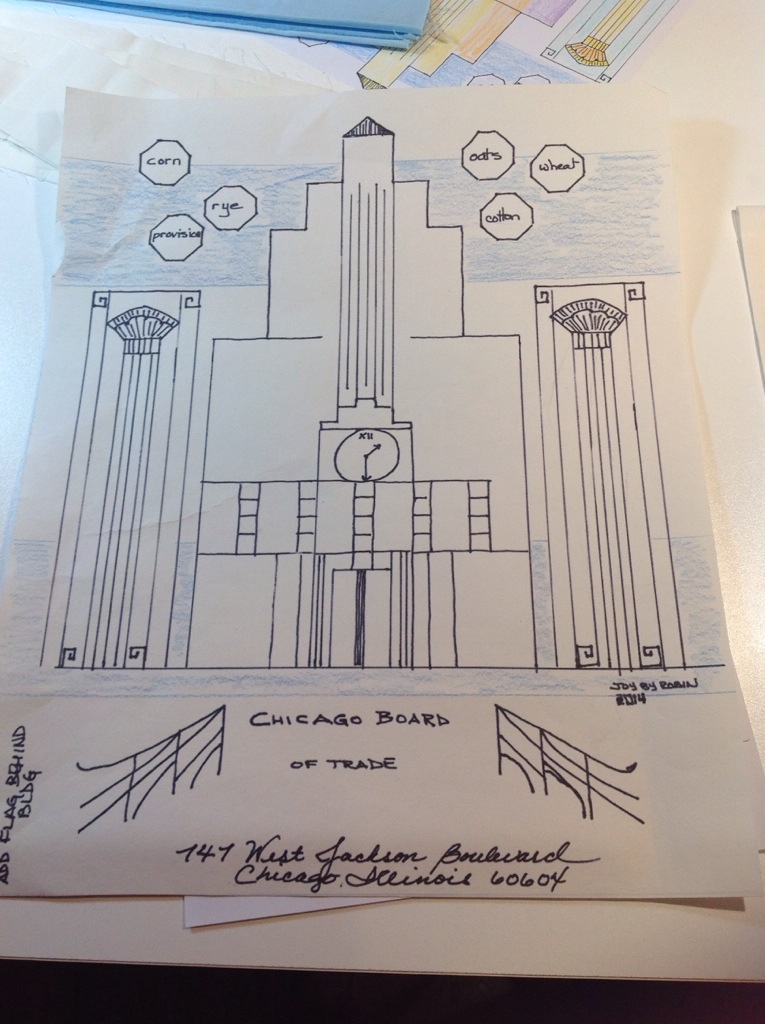 "Inspired By," is the theme for the Quilt Alliance annual contest. My inspiration is a quilt from the Chicago World's Fair in 1933, A Century of Progress. The quilt was said to have been made by one, but when purchased by Merikay Waldvogel, a note said that the son, Richard Henry Rowley was the actual quilt maker! Sears Roebuck held the largest quilt contest with some winning quilts shown at the fair. Check the information at www.quiltindex.org and be inspired.
The aerial view of the fairgrounds, the quilted waves of Lake Michigan, the fun colors of the time, Chicago … Mr. Rowley's quilt inspired me to create my memory of Chicago, the Chicago Board of Trade which was built before the World's Fair and down the street from the Sears Tower (now Willis Tower).
I remembered a field trip to the Board of Trade's trading floor, eating lunches at the restaurant when I worked downtown, the exquisite features inside and outside of the building, and the magnificent view down LaSalle Street from the river toward the building.
My drawing includes features inside the building placed on the outside of the building to create movement, showing the deliberate design of the building, its location at the south end of LaSalle Street, the beautiful lines in the building are outside, and the inside of the Jackson Boulevard entrance sits on each side outside my rendition, modern representation of a great Chicago landmark!