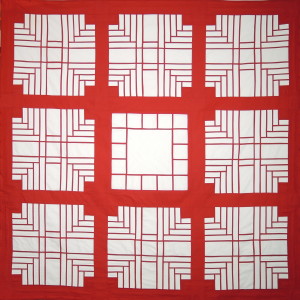 All about this quilt, "Honoring CBOT" on Pat Sloan's radio/podcast show. Follow the link to listen …
http://www.creativetalknetwork.com/ OR http://www.allpeoplequilt.com/magazines-more/quilting-podcast OR
go to iTunes and search podcasts for American Patchwork & Quilting radio and subscribe to Pat's podcasts for automatic downloads or for this one specifically on 9 February 2015. Enjoy!